Express Shipping
1-3 Working Days
Return & Exchange
In 7 Working Days
Toshiba 128MB 3.5" SATA 6.0Gbit/s 7200RPM N300 Internal Hard Disk Drive For NAS ( 4TB / 6TB / 8TB / 10TB / 12TB / 14TB / 16TB )
Product Code: Toshiba_HDWQ140UZSVA_1
Availability: In Stock
Toshiba Official Store - Original Toshiba 3 Years Warranty
(1 to 1 Exchange For Warranty Claim Within 14 Days of Purchase)
What's In The Box
1 x Toshiba N300 NAS HDD
Toshiba's 3.5-inch N300 NAS Hard Drive offers unprecedented reliability for NAS and other high-performance storage systems. It is optimized to meet the reliability, endurance, performance and scalability requirements of 24-hour x 7-day high-capacity storage for personal, home office and small business use. The N300 is available in capacities of up to 10 TB.
Use for:
• Network Attached Storage (NAS)
• Desktop RAID and servers
• Multimedia server storage
• Private cloud storage
• Small business server and storage
DESIGNED FOR NAS
Through its contact with NAS manufacturers, Toshiba recognizes the need for high-reliability disks in support of modern data storage and retrieval demands including streaming, backup and archiving. The drive, which can support multi-RAID systems with up to 8 hard disk drives, allows large volumes of data to be reliably stored and accessed by multiple clients 24 hours a day, 365 days a year.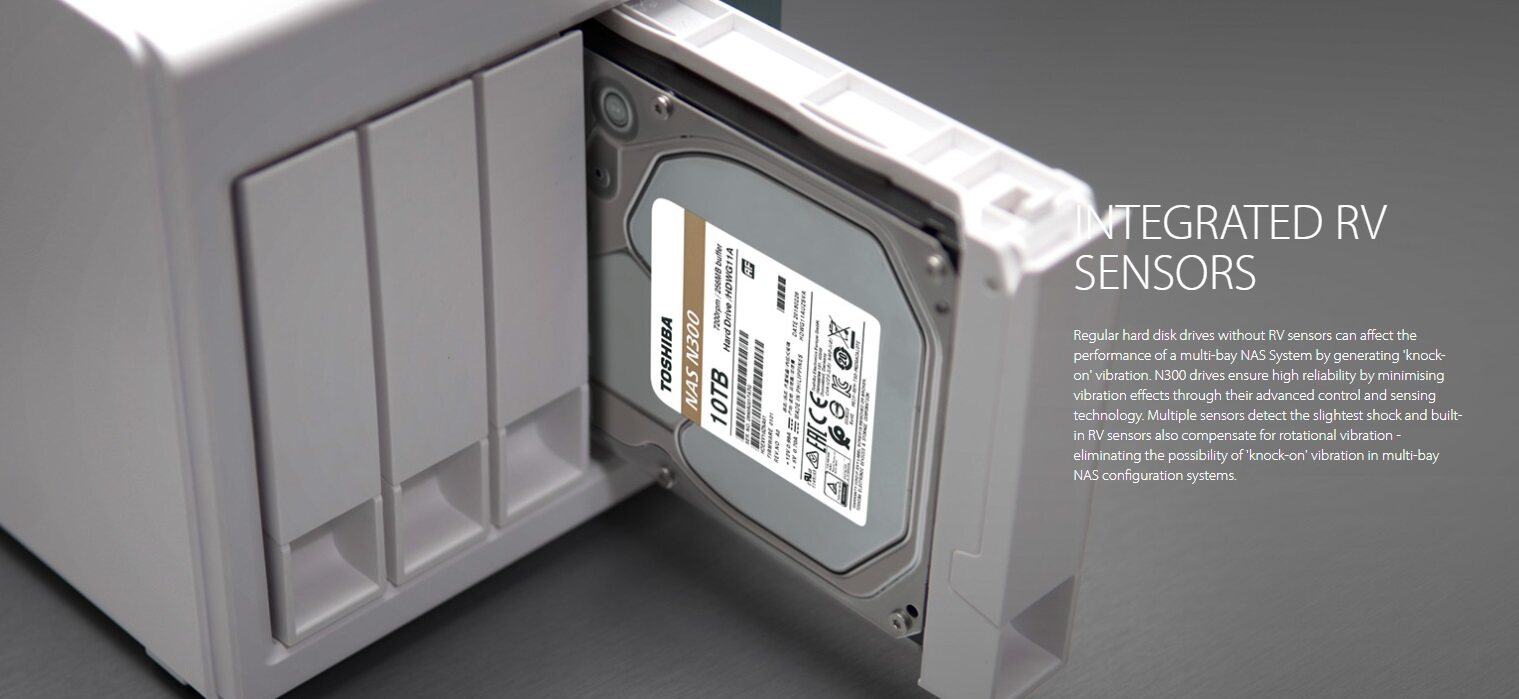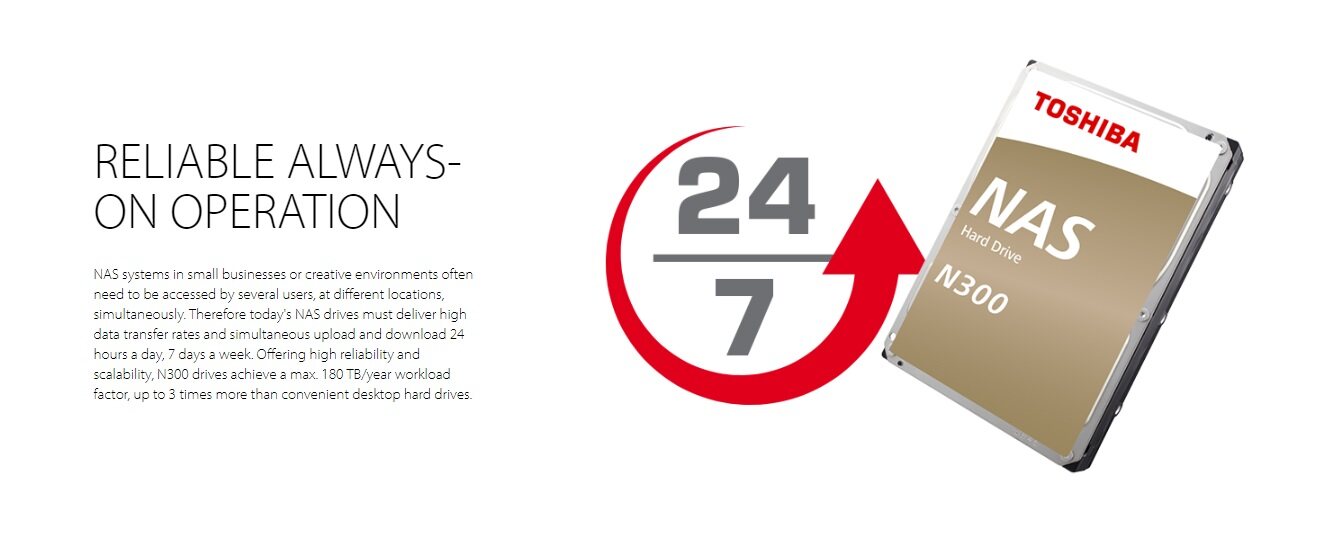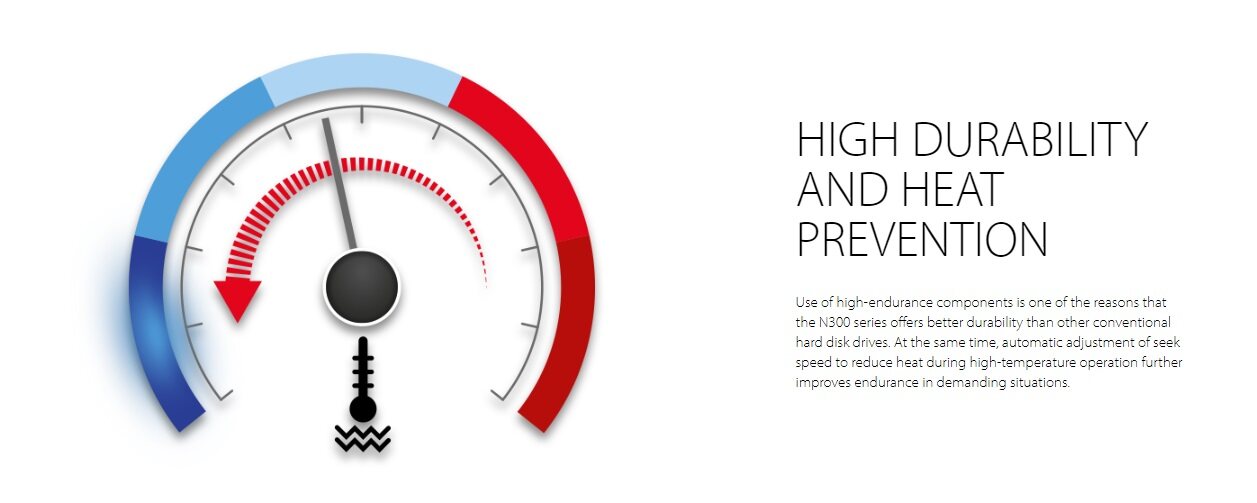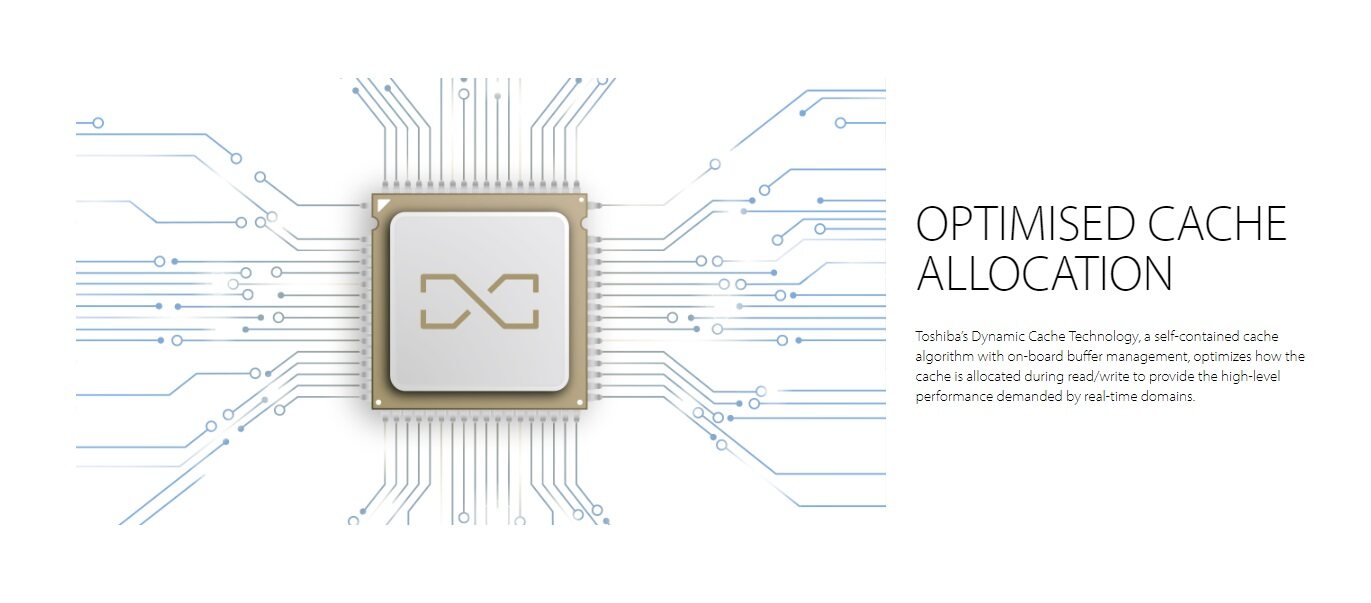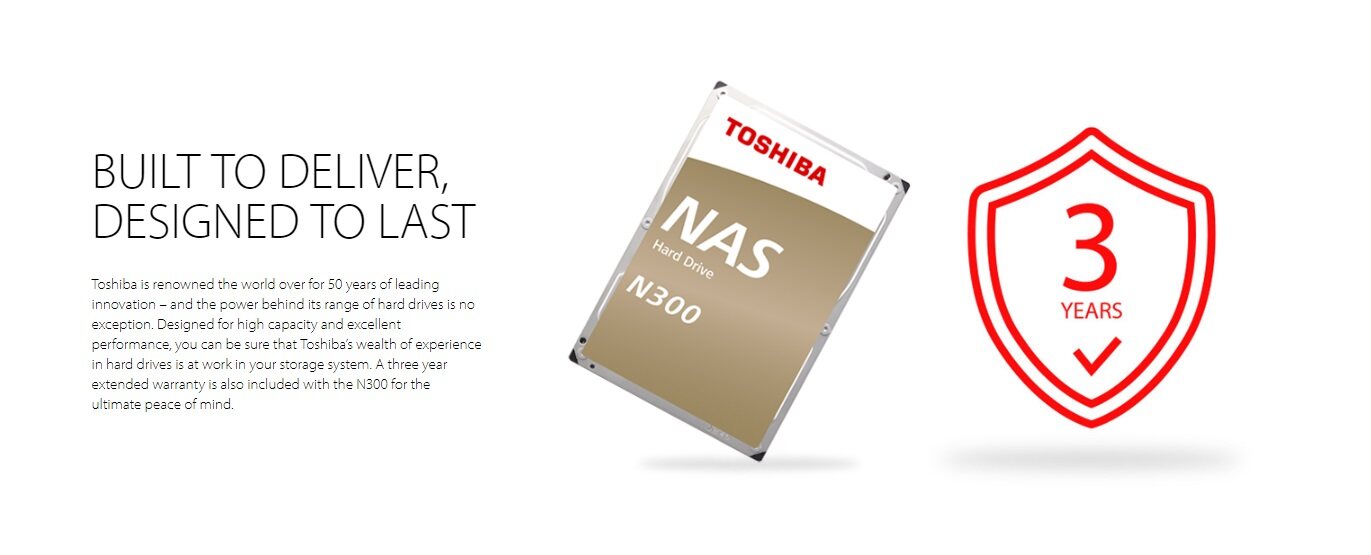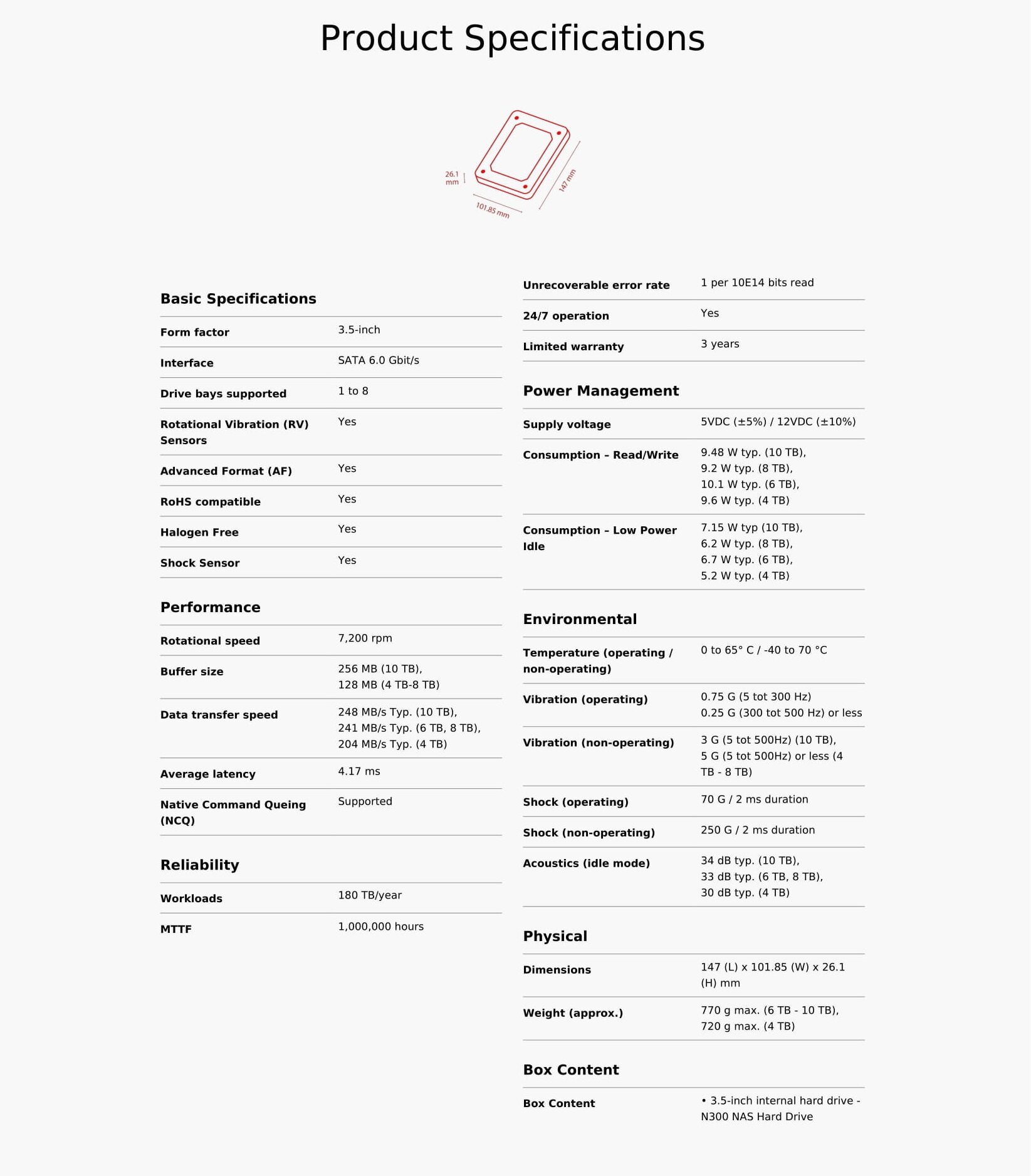 Write a review
Note:

HTML is not translated!